Adult Services - Team Leader - Working Days Mon - Fri
A rare opportunity has become available for a Team Leader.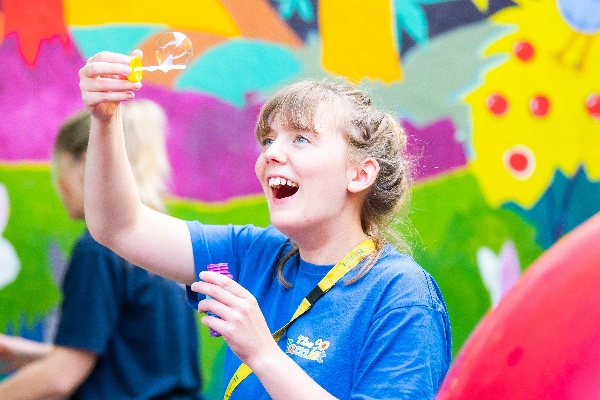 This role can be physically demanding or has potential to be physically demanding – further details can be found in the risk assessment in the application pack.
Please read the Job Description below for full details of the role.
Safeguarding Statement
The Hamlet is committed to safeguarding and promoting the welfare of children, young people and vulnerable adults and expects all staff and volunteers to share this commitment. You will find our full Safeguarding Policy as part of our application pack to read before completing your application. We are committed to ensuring that all aspects of recruitment reflect this. Short listed candidates will be invited to a two-part Warner and role related interview.
Role Details – Please specify the post you are applying for in your application form.
AS Team Leader: 36 hours (full time Monday to Friday 8:15am - 4:00pm and 8:15am - 5:00pm on Wednesdays of which TOIL will be given) - job share can be considered with the right applicant.
Rate of pay: 
Starting Annual Salary for Full Time (36 hours, pro-rated for part time employees): £21,592.00
Rising annual salary: £22,528.00 upon successful completing of the probationary period.

Starting hourly rate: £11.53
Closing date: TBC.
Please note that we reserve the right to close the vacancy before the stated closing date, therefore early applications are encouraged.
Interview date: TBC.
Please note, you must be over 18 years old (or over 17 years old for bank support worker applications) to apply to work with us.  
Purpose and Scope of the Role
To support the Adult Services Manager, to ensure the effective day-to-day running of the service to give the best outcomes for Hamlet Users. To provide a safe and supported environment. To organise the daily activities and allocate staff accordingly.
To plan and coordinate a timetable of activities to meet Hamlet Users needs.
To oversee that all tasks have been completed with high  importance given to personal care, medication and lunchtime cover,
To cover activities in the absence of staff.
To review and update support plans.
To make sure that all paperwork is completed.
Carry out training and guidance to staff to fulfil their role.
Maintain good working relationships with staff, volunteers and placements.
To have open and positive communication with families / carers.
To chair daily meetings and contribute to weekly staff meetings.
Supporting our Safeguarding Commitment:
You will be required to hold a satisfactory Enhanced DBS check and have supplied at least 2 satisfactory references before starting work. Any conviction or adverse report relating to care, children, vulnerable adults, or dishonesty would make a candidate unsuitable for this role.
To Apply:
We'd love it if you could submit your application online by downloading our application pack, completing the forms, and sending them to admin@thehamletcharity.org.uk
If you require an alternative method of applying, or documents in a different format, please give our HR Team a call on 01603 215193 or send an email to admin@thehamletcharity.org.uk
Application Pack
Functional Requirements Risk Assessment