We won an award!!
The Hamlet, a disability charity in Norwich, has been recognised as the winner of the 'Opportunity Award' at the Flourish Awards 2023!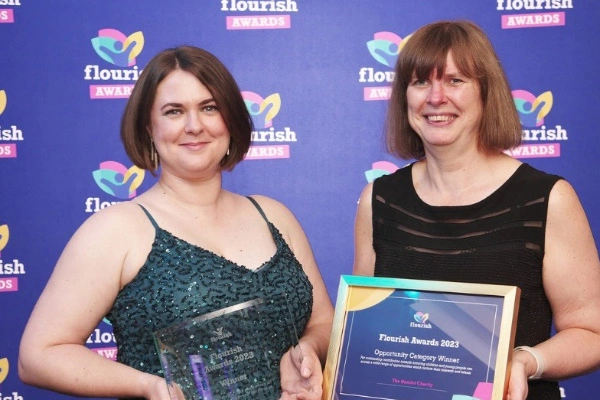 This award celebrates the organisations that create opportunities for children and young people to thrive, grow, and 'flourish' in Norfolk.
Our CEO Ellie and our Children's Service Manager Jayne were at the ceremony on 25th September and were proud to receive this honour on behalf of our team. They also got to meet and network with other inspiring services that are making a positive impact in our community. 
We are so grateful for this recognition, and we want to thank everyone who supports our mission to make a difference in the lives of children and young people with disabilities and complex health needs. You are the reason we do what we do!
Thank you, from all of us here at The Hamlet Charity!